Revelations. ARARAT
Type:
Gala Receptions & Presentations
Client:
Pernod Ricard Rouss
Format: closed event for VIP
Organizer: MEDIACRAT
Date / Venue: 10 June 2013, The Theatre Art Studio
Guests: 200
News
June ′2013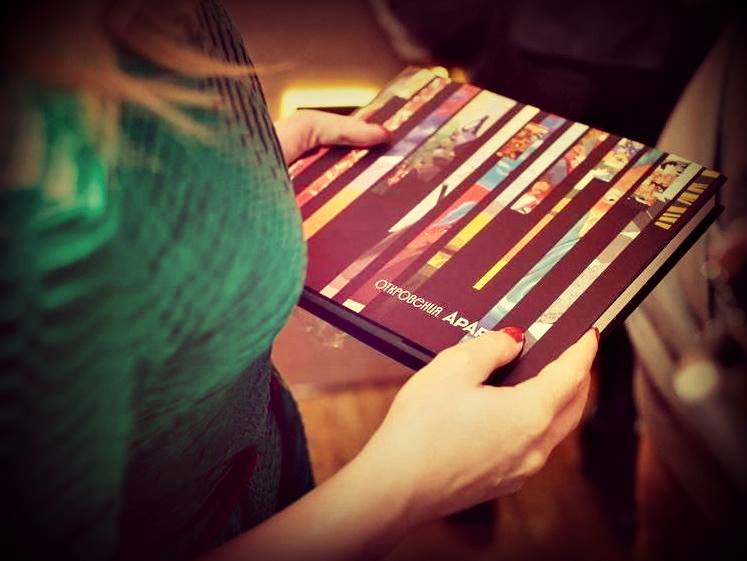 On 10 June, the "Revelations. ARARAT" presentation took place at Sergei Zhenovach's Theatre Art Studio. The event supported by MEDIACRAT was organised to commemorate the 125th anniversary of the legendary producer of the Armenian brandy ArArAt and the Yerevan Brandy Company.
Over 200 guests, prominent entrepreneurs, representatives of the media and art community including Stas Namin, Ruben Vardanian and Alena Doletskaya, gathered together to celebrate this significant milestone. The event was crowned with success and came as a logical sequence to the DVIN 50 Appreciation Ceremony co-hosted by ArArAt and MEDIACRAT in summer 2012 to recognise the people who made a significant contribution to promoting the Armenian heritage and culture around the world.
ArArAt's 125th anniversary is not just another jubilee but a momentous occasion to demonstrate the heritage and traditions of the brand that has become one of Armenia's symbols. To accentuate the event's status and show the 125 years of ArArAt's triumph in a patchwork of genres and forms as well as to create a truly memorable moment, MEDIACRAT joined forces with a number of young and talented artists from the TSEH group to prepare a unique collector's book entitled "Revelations. ARARAT". The book is dedicated not only to Armenia and the Armenian culture but also to the most intense moments that fill our lives with happiness and meaning.
"Revelations. ARARAT" is a unique post-modernist kaleidoscope of emotions and impressions related to Armenia, the Armenian brandy and its most loyal connoisseurs. The gift book includes historical mini-sketches, poems, quotes, musical scores, traditional Armenian recipes, curious facts about Mount Ararat itself and much more.
The event also saw a premiere of a modern dance show based on a story from "Revelations. ARARAT". The performance was staged by members of the Cannon Dance group (St. Petersburg) nominated for the Golden Mask national theatre award. The guests had a chance to experience new facets of ArArAt as a modern, emotional and creative brand that cherishes its traditions and at the same time has an eye toward the future and blazes new trails.