Opel Dealer Congress
Type:
Travel & Entertainment
Client:
Opel
Format: corporate trip
Agency: MEDIACRAT
Date & Location: 20-23 October 2014, Armenia
Guests: 45 persons
News
December ′2014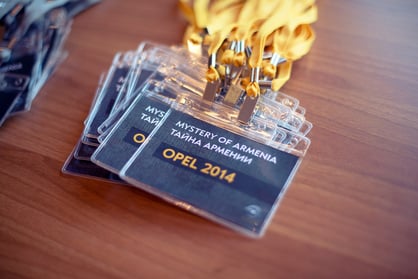 In the end of October 2014, the event management division of MEDIACRAT successfully organized a Mysteries of Armenia congress for Opel, a leading German car maker and part of General Motors. Forty-five representatives of Opel and its dealers from all over Russia took part in the event. All of them visited Armenia for the first time, discovered a new culture and gained lots of positive impressions.
"We developed a special thematic VIP-program for Opel underscoring the mystical atmosphere of Armenia and its unique natural attractions and historical monuments," shares Maria Filippova, Advertising Sales Director at MEDIACRAT. "In particular, the guests visited Selim mountain pass, which is part of the Silk Road, and Tatev Monastery situated on the edge of a giant gorge."
As part of team building activities, a series of master classes and cultural events was also held.